San Daniele is unique, even in its details. In fact, there are some characteristics that allow the consumer to recognize the authentic PDO ham, produced only in San Daniele del Friuli according to the strict dictates of the Production Regulations and with a processing method that has been handed down for centuries. What strikes the eye is first of all the typical guitar shape, obtained through the pressing process. A unique element of its kind is the paw, which plays a very important function during maturing. Then the rind, which protects the internal meat by preserving it from external agents, the filler, which makes it soft and prevents it from drying out, the anchetta and the gambetto (or shank) represent as many distinctive features of San Daniele, which contribute to making it a Made in Italy excellence product. Finally, the brand, branded only on hams that meet all the necessary requirements to obtain DOP recognition.Once it has left the maturing rooms after at least 13 months and has reached the end of the production cycle, each leg therefore has some characteristic signs, which they certify its authenticity and quality. From shape to color, up to its unmistakable flavor, here is a short guide to recognize the real San Daniele PDO ham.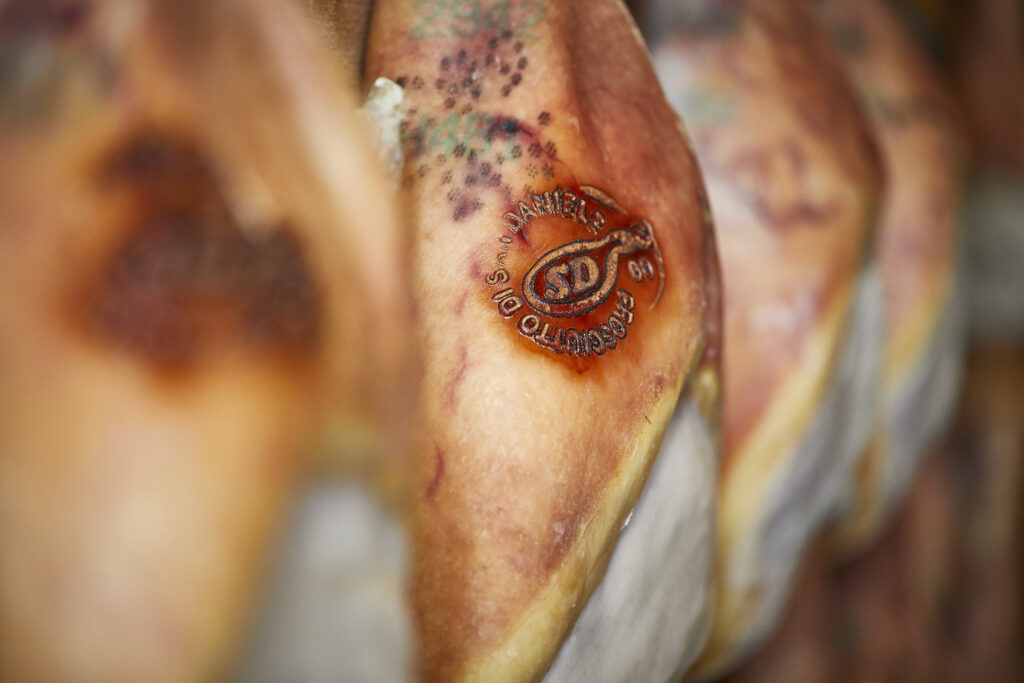 The brand
The brand is branded on the rind under the supervision of the Inspection Institute, only after the existence of the requirements set out in the Production Regulations has been verified and after at least 13 months from the start of processing. The two-digit number under the paw identifies the producer.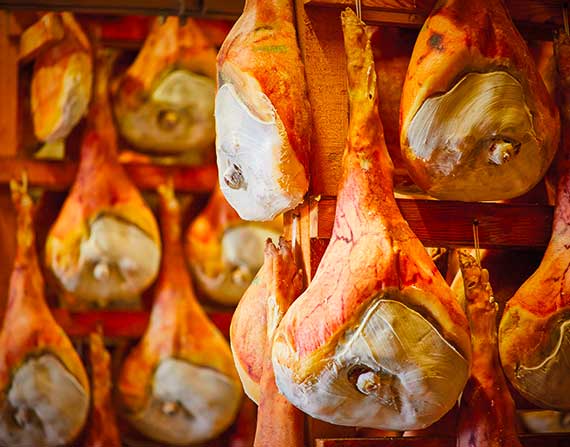 The paw
The whole thigh of San Daniele keeps the hand. A traditional technique that promotes moisture drainage and good seasoning.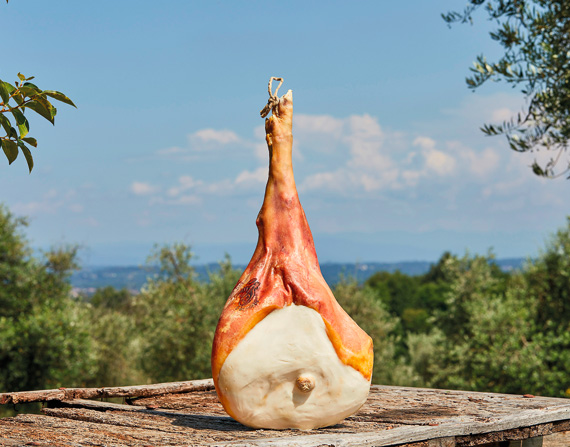 The guitar shape
The pressing phase, exclusive to San Daniele, gives it the characteristic guitar shape.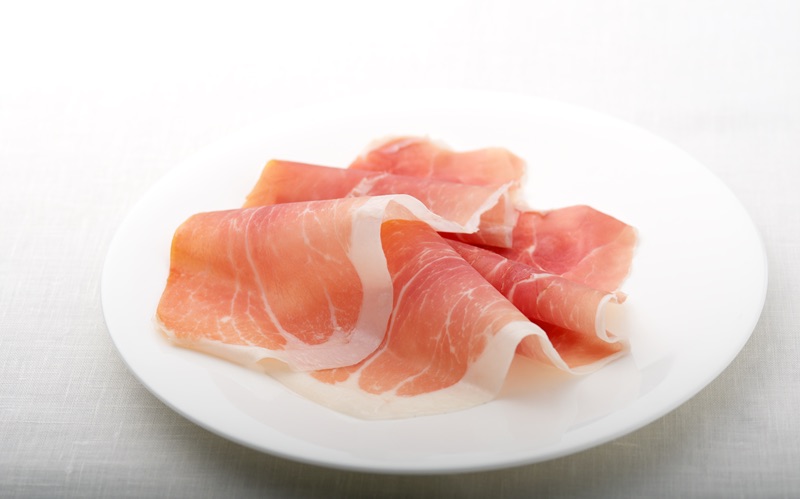 Color, aroma and flavor
Rosy-red color in the lean part and candid white on the fatty side. An aroma that becomes more persistent with aging, offering the palate hints of bread crust, dried fruit and barley malt. The flavor is also unmistakable: delicacy, flavor and aromas of cured meat blend together, creating a perfect balance that transforms every taste into an experience for all the senses.