We are committed to accompanying our consortium members towards sustainable management of the prosciutto production process in order to reduce environmental impacts and preserve natural resources.
We work with producers to understand their needs and promote solutions that help to make production plants more sustainable, creating value for the community and the environment.
In concrete terms, this means streamlining the contractual and administrative processes of environmental services, so that we can achieve a positive effect for production sites in terms of economic savings and reductions in the environmental impacts of our activities. This is rendered possible by innovative technologies implemented at the production sites and that are:
not invasive in terms of the product itself;
boost productivity levels and efficiency;
work in synergy with traditional methods of prosciutto production.
Specifically, we support and assist producers in the management of three environmental services:
Wastewater disposal
Waste management
including recovery of brine and solid salt
Collective management of electricity and gas services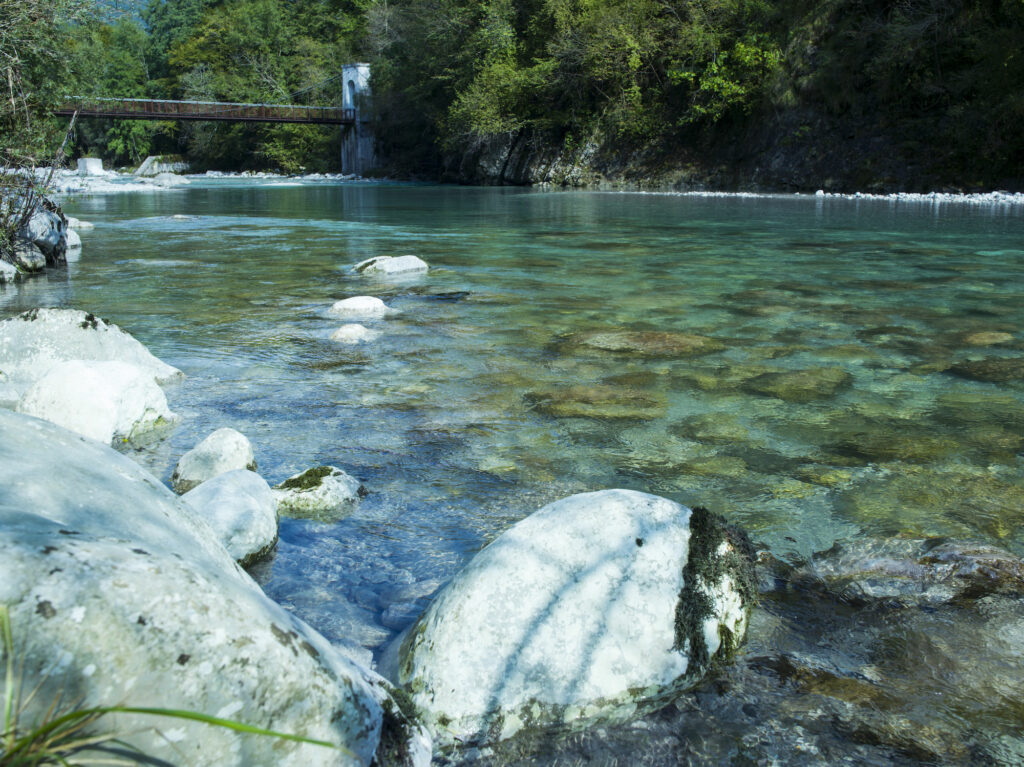 Wastewater disposal for the benefit of local communities
We manage the wastewater disposal process through a consortium wastewater treatment plant, which collects water from the production sites that participate in the programme.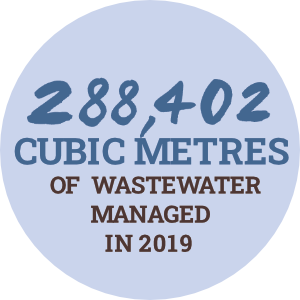 Since it was opened in 2015, the consortium wastewater pre-treatment plant has enabled a significant improvement in the characteristics of the wastewater entering the public sewage system. The plant treats about 300,000 cubic meters a year (excluding rainwater), and the technological capacity of the facility enables us to check the qualitative characteristics of the water, improving its quality whilst constantly monitoring the impact on the environment and the local community.
In addition to providing services to the community, we are also dedicated to implementing continuous improvements in our facilities: in 2019, a number of newly adopted technical innovations enabled us to reduce the evaporation of water and minimise the odours released into the environment.
We reuse the salt used in the prosciutto production process
Since 2009, we have been managing the service for recovering used salt produced by solid processing activities, carried out by a specialised company on behalf of the Consortium. This salt, after it has undergone appropriate analysis, is reused in other industrial processes.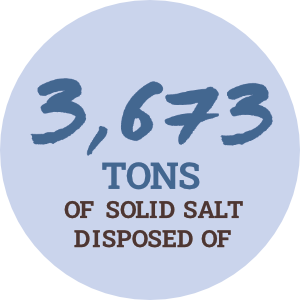 In 2019, consortium members recovered 3,673 tonnes of used solid salt, which was then used for other purposes, such as the de-icing of roads or in the tanning industry.
A host of positive effects are generated by these activities, both for consortium members and the environment:
reduction and reuse of processing waste;
improvements to the efficiency of service costs;
development of recycling measures geared towards cost efficiency and circular economy principles;
promotion of recovery activities for a more circular economy.