We promote animal welfare measures, working with all members of our value chain: We maintain dialogue with our farmers in order to improve farming practices, while simultaneously working in synergy with research bodies and associations to promote a virtuous application of the rules, monitoring results and categorising farms accordingly.
Thanks to meticulous checks and high standards, we can identify the most virtuous farmers and launch constructive collaborations with them to create sustainable farms.
The measures implemented in order to improve farming practices cover the following issues:
animal welfare
use of medicines
biosecurity
How we promote ethical and sustainable pig rearing
With a view to promoting animal welfare, in 2015 we launched an initiative that introduced a voluntary system of controls on livestock farms that enable data collection, evaluations based on scientifically validated indices and categorisation of farms using the digitally integrated ClassyFarm system.
Players involved
Livestock farms within our value chain, the Coldiretti farmers' association and ANAS (the National Association of Pig Breeders).
Scientific support
IZSLER, the Experimental Zooprophylactic Institute of Lombardy and Emilia Romagna.
Positive impact
This project enables us to foster constructive dialogue with farmers, who are supported throughout the process of improvement which focuses on their farming practices, promoting a virtuous cycle within the agri-food chain.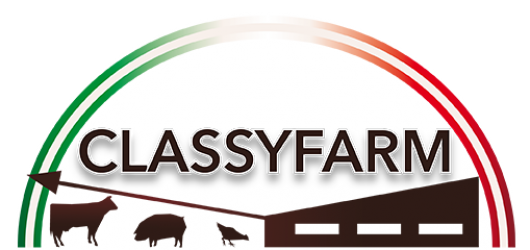 Classyfarm
A virtuous project for animals, farmers and consumers.

Find out more
The San Daniele value chain